Rocking Chair / Schaukelfauteuil" circa 1900
Thonet Frères
Hot bent wood and cane 108 X 56 X 138 cm.
Since Patriarch Michael, who had the idea of industrially manufacturing thermoformed wood furniture, the Thonet Family produced countless pieces of furniture, the modularity of the elements making it possible to vary the models almost infinitely. Thus, this armchair derived from the large "man" model 7001 for the double volute of the backrest, presents the more modern two-circle base of the 7004.
Presented "in its own juice", this seat has undisguised flaws: wear of the varnish , rear bar replaced by a chair bar, break in the hooping of the seat, small accidents to the caning.
Do not hesitate to ask us for photos or additional information by email or phone.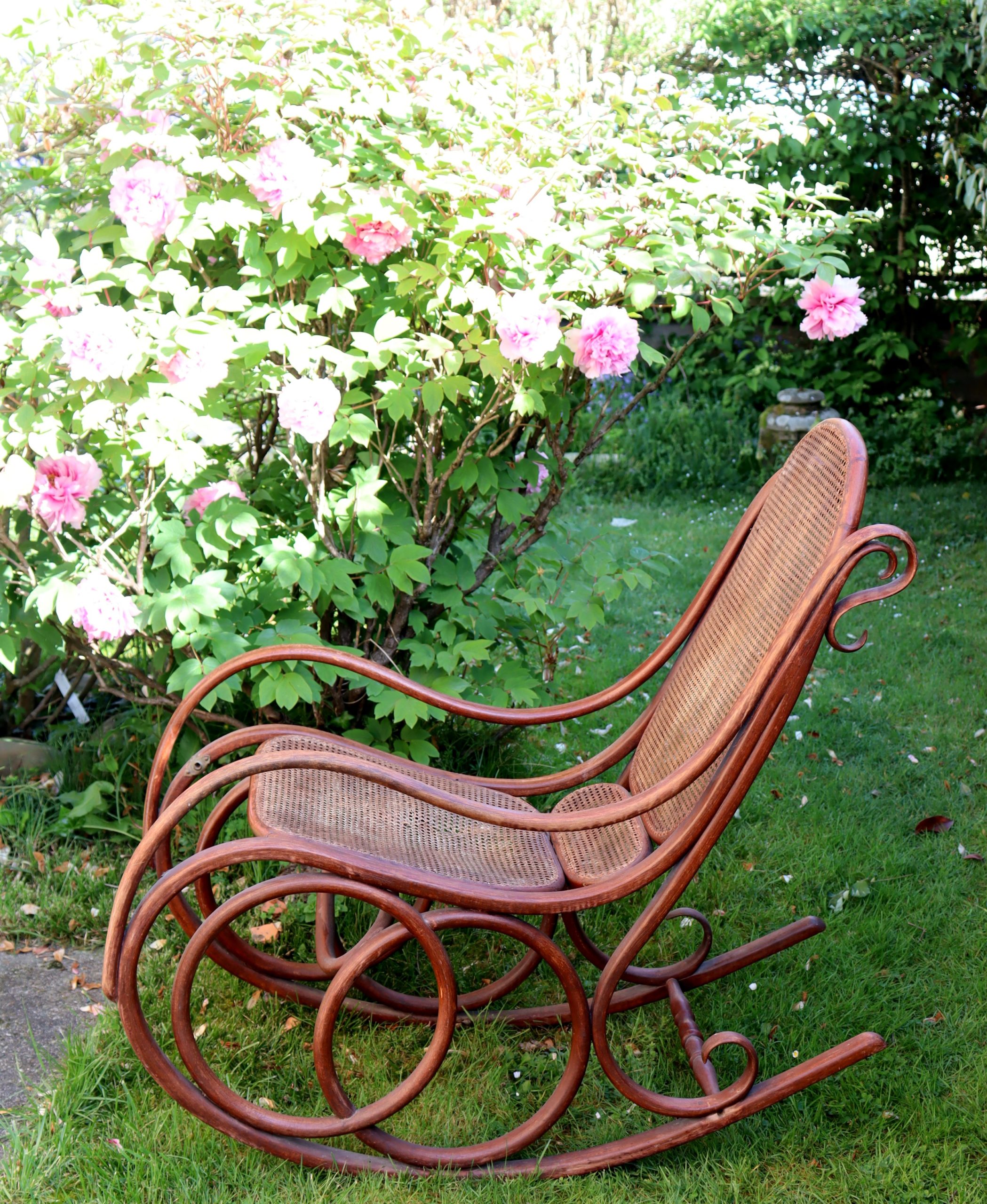 Related projects