Head ornament Papua New Guinea
Second half of the 20th century.
About 40 X 45 X 2 cm.
It is an important head ornament, originating from Papua / New Guinea, more particularly from the Sepik region. Superb work of weaving cords on which are fixed very many feathers "in mane", very fine and flexible, the "face" being made up of warthog teeth and cowries of different dimensions, cowries which one finds in decoration on the side fasteners.
Do not hesitate to ask us for photos or additional information by email or phone.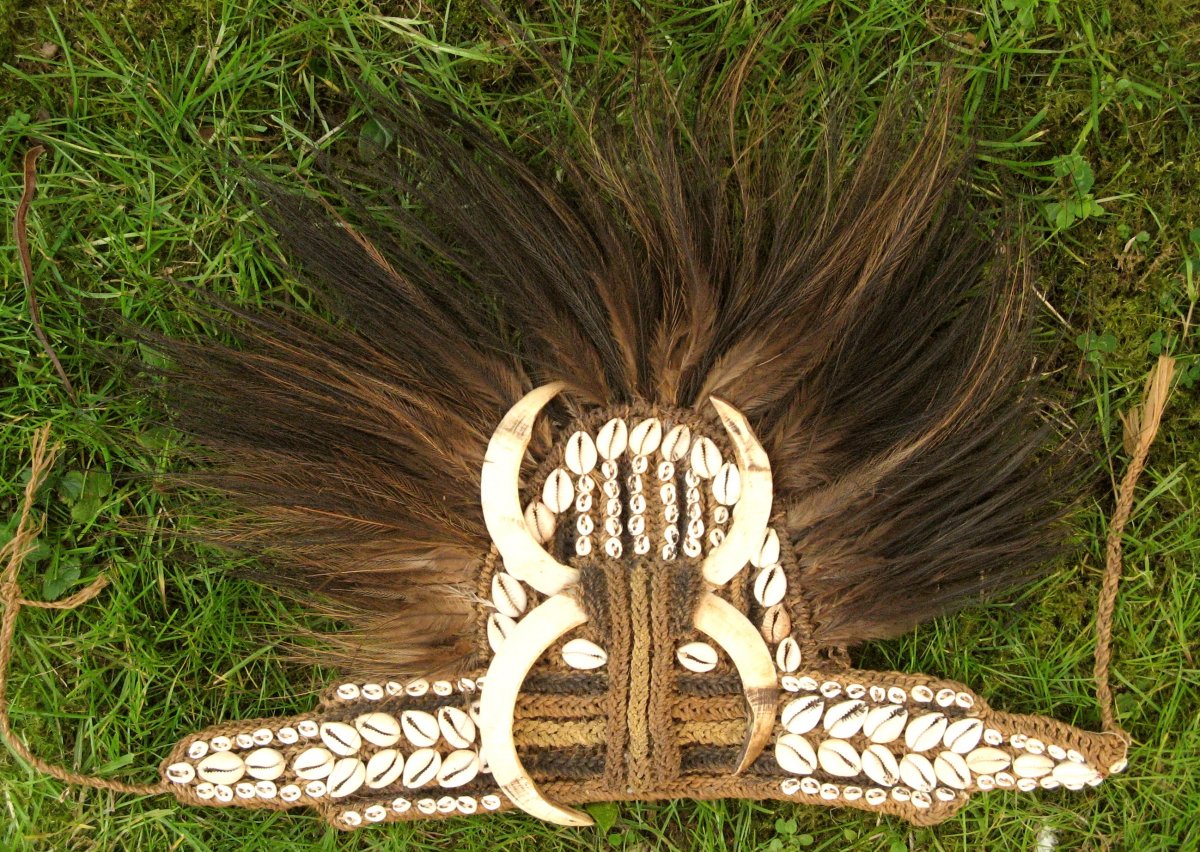 Related projects