Coin/jewel "Kina"Papua New Guinea
About 17 X 17 X 1 cm
It is therefore a kina, both coin exchange in Papua New Guinea and jewel / ornament which is so important for this country that it gave its name to the official currency. In the shape of a crescent moon cut from the pearly shell of a pearl oyster and decorated with stars and chevrons, it is then tinted in reddish ocher which gives golden reflections and maintained by a skillful weaving with a cord decorated with very small shells and two large covers.
It is still more aesthetic than walking around with a hundred euro bill hanging around your neck !
Do not hesitate to ask us for photos or additional information by email or phone.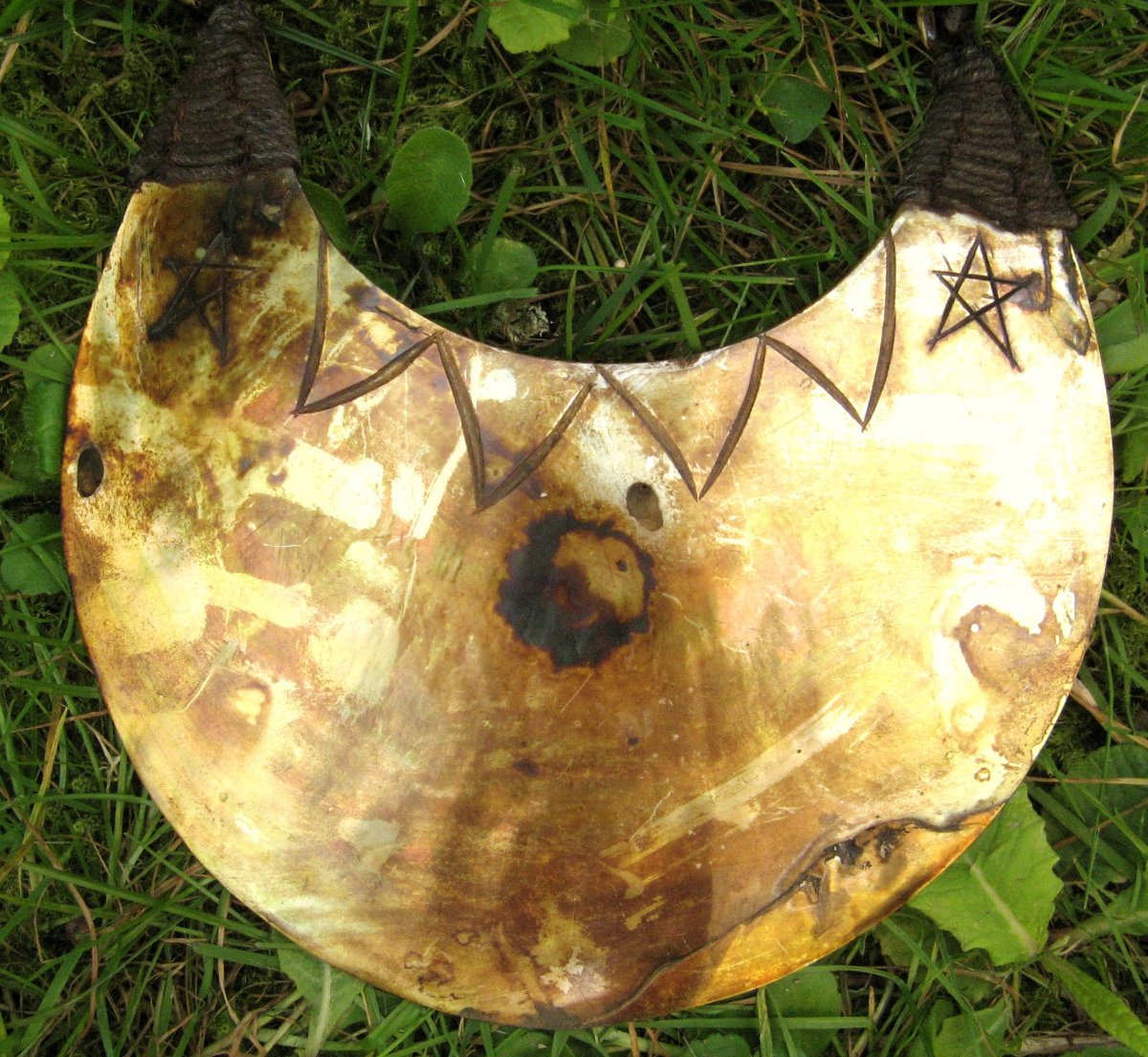 Related projects