Ring Adornments 5
Isabelle Fustinoni

Horn and  brass
We are very pleased to present the new collection of rings by this artist.
Graduated of the Ecole Supérieure des Arts Décoratifs de Strasbourg in the goldsmithing section.
She has participated in exhibitions in Strasbourg, Lausanne, Bern, Paris, Cagnes sur Mer museum, Cologne, Neufchâtel, Brussels, Nijmegen and Amsterdam.
The mix of cultures, techniques and natural material uses give Isabelle's jewelry a lot of Poetry and elegance.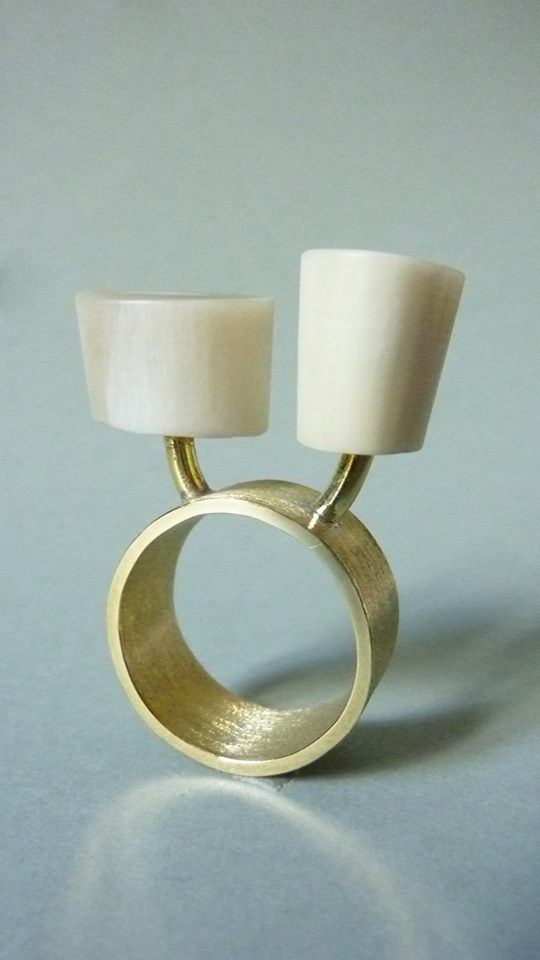 Related projects