Ariane abandoned
French school 19th century

Oil on canvas, unsigned, measures 41 x 33 cm, old frame.
This beautiful painting with delicate pastel colors is characteristic of the neoclassical movement.
Even if the attributes are those of Diana the huntress, the composition with the boat moving away to the setting sun, the tears, it directs us rather towards Ariane abandoned by Thésée on the island of Dia (although one speaks more often of that of Naxos).
Fortunately the beautiful will soon be comforted by the beautiful Bacchus …
Do not hesitate to ask for photos or additional information by mail or phone.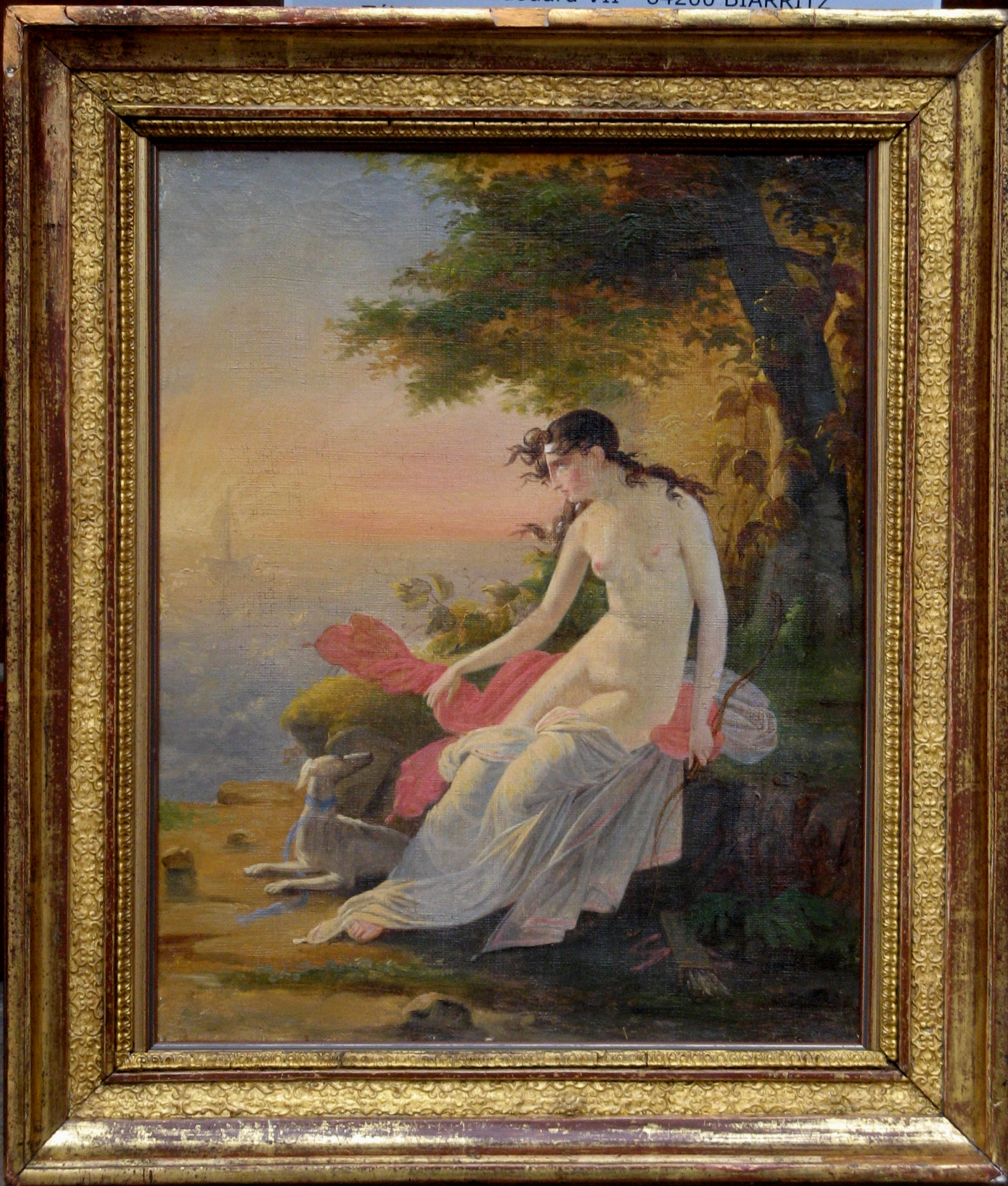 Related projects