The women's table
Mauro Corda
né en 1960
"La tablée des femmes", drawing in gray and red wash over feather strokes on 60 X 78 cm paper mounted in a sober wooden frame that suits him 63 X 82 cm. Signed Corda and dated 1981.
Maintained at the back by a plywood board which is crumpled and of which four holes passed through the paper. In the absence of initial, it is difficult to be certain of my attribution to Mauro Corda sculptor of Sardinian origin born in Lourdes, but between our geographical proximity and the fact that it seems to be a drawing of sculptor, a bit like a contemporary Rodin would, incline me to offer it to you.
This curious assembly of naked women, full of movement and drawn in a swirling line highlighted by the washers, is very modern.
Do not hesitate to ask us by email or telephone for additional information or photos.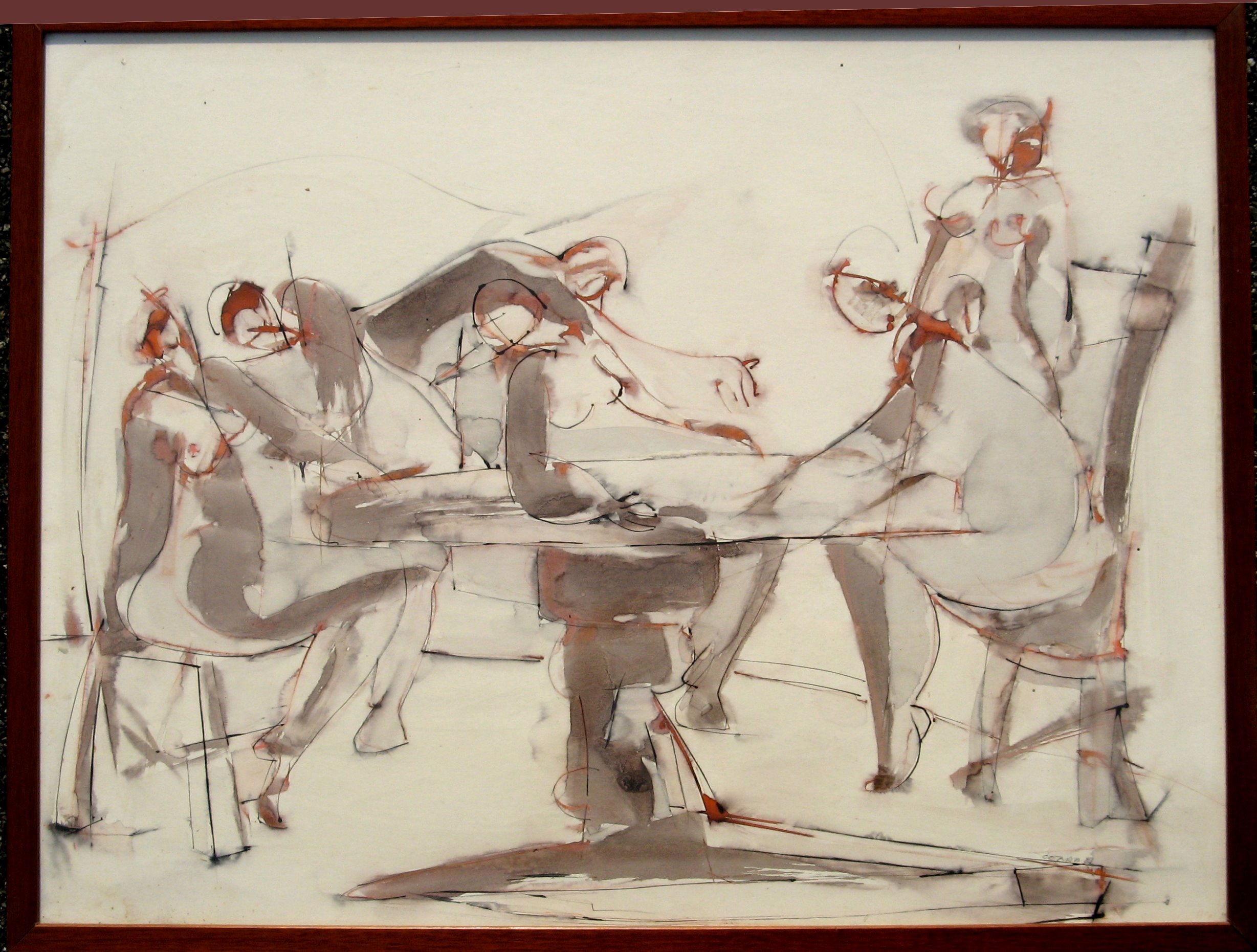 Related projects