The spanish woman with pearl
Eduardo Sanchez Sola

1869-1949
Oil on a canvas 81 X 56 cm, has two tiny invisible restorations in front, beautiful reverse slope frame 98 X 72 cm (small accidents).
Well, I admit, the classical works of Eduardo Sànchez Solà  usually leave me cold enough : scenes of priests and children of choirs, Andalusian lovers and other kittens playing are certainly consistent with what we commissioned him for the bourgeois fairs of Madrid or Granada, but when we see his "Woman lying" who was on the Madrid market a dozen years ago or her "Finders" or her "Belle Dame playing with a cat"  We can only regret that his virtuosity, which in someways was close to Sorolla , has not been more preponderant in his work.
Here, this beautiful Spanish woman with pearl, all sober and restrained tension, is painted in a deliberately reduced palette.
Countersigned on the frame which also bears an exhibition number, probably in a Salon.
Do not hesitate to ask for photos or additional information by mail or phone.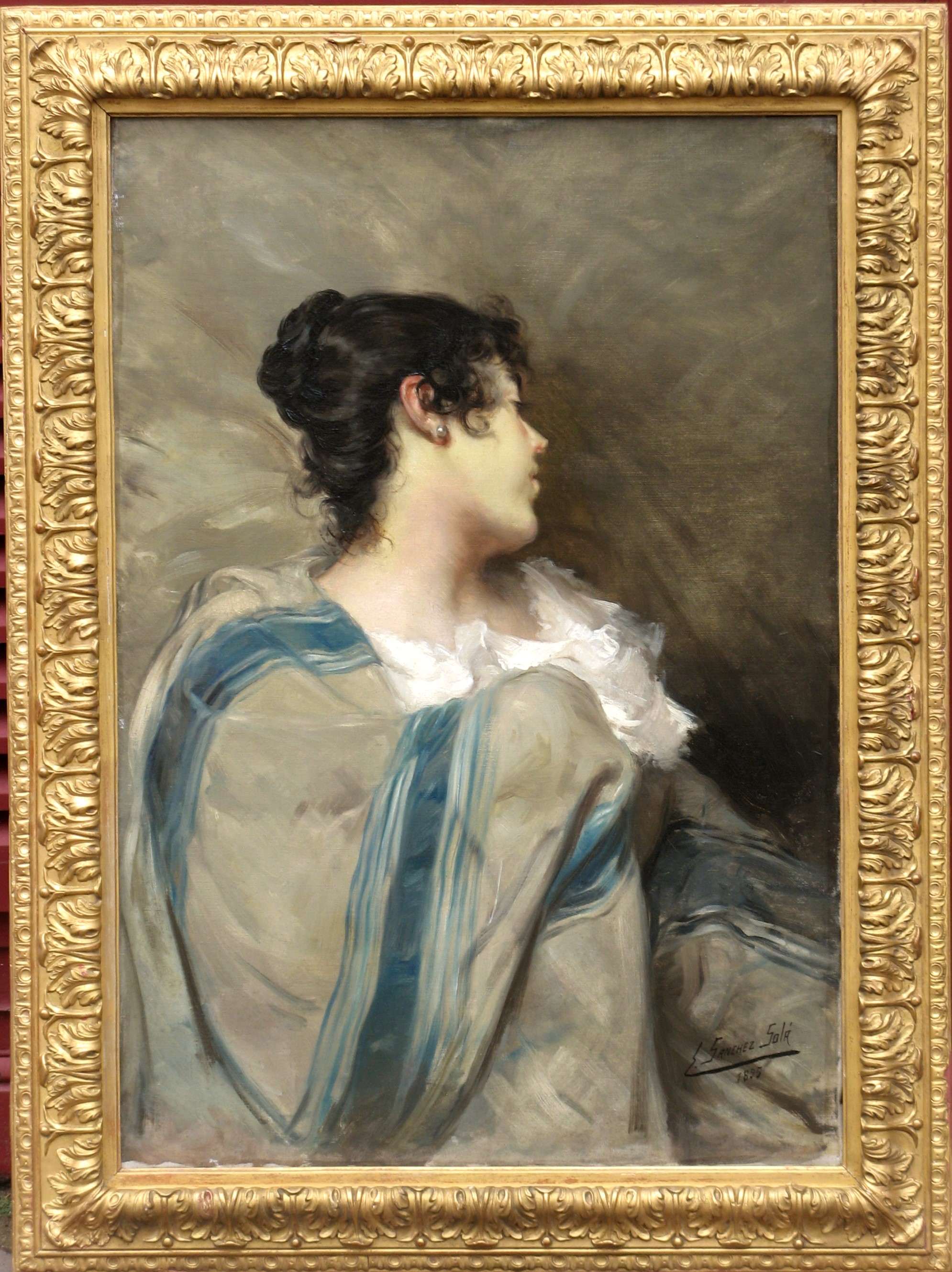 Related projects