(Français) Miniature : portrait de jeune fille
French school end 19th century

Cardboard 6.6X5.3 cm, frame 10.5 x 8.2 cm.
Superb impressionist portrait which I acquired twenty years ago, and which Mr. François Daulte told me at the time that, although delightful, it was not Renoir …
Treated with small delicate touches that seem to be composed of pure light. To have this rendering, it is perhaps not an oil, but possibly colored waxes as did a Master of the genre: Henri Cross (1840-1907)?
This young girl profile is painted on cardboard. It is presented in a frame made of unfortunately fragmented ivory lace and maintained by scotch tape!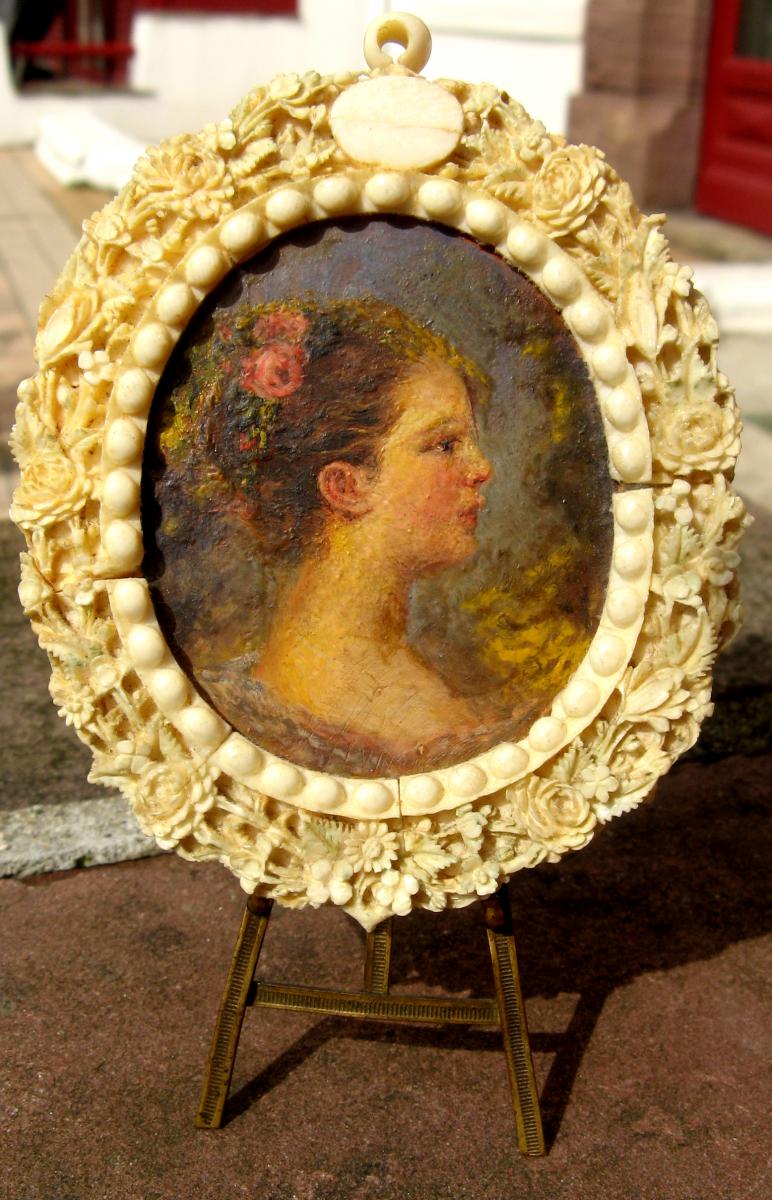 Related projects