Snowed polish landscape
Ignacy Hirschfang

1895 – 1943
Oin on panel 54X65, 70X81 to the frame.
The works in Hirschfang oil (which some spell Hirszfang) are rare, the Artist, Polish Jew died prematurely in deportation, having devoted himself more to watercolor, but if we find his style so particular because it is so exacerbated …
Under an apparent false naiveté, the more one looks at this painting and the more one discovers there of subtility and intelligence of touch.
The work does not engage at first sight, but enriches with our eyes.
Another painting on the back (more Byzantine nativity).
See also our paintings by Adler and Minkowsky.
In partnership with Galerie Lafouresse, we are specialists in paintings on the Basque Country, the Landes and the Bassin d'Arcachon.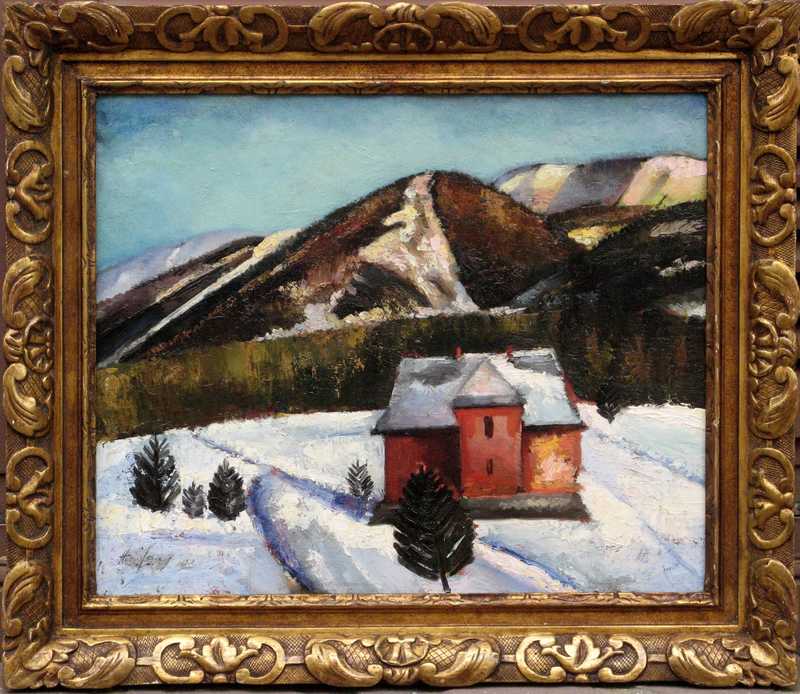 Related projects