San Pedro de Vilamajor (Catalonia]
J. Anoll

Oil on canvas 61 X 50 cm in a beautiful frame with reversed slope 84 X 72 cm sheet spent silver, unfortunately very damaged.
San Pedro de Vilamajor (currently in Catalan: Sant Pere de Vilamajor) is a charming town in Catalonia. She is represented here around 1925/1930 by a painter on whom I did not find anything: J.ANOLL whose mastery is however obvious and the superb chromatic pallet. Not restored, but in very good condition except for a slight depression without missing in the lower left.
Do not hesitate to ask us by email or phone for additional information or photos. We have many objects and paintings to restore in our shop.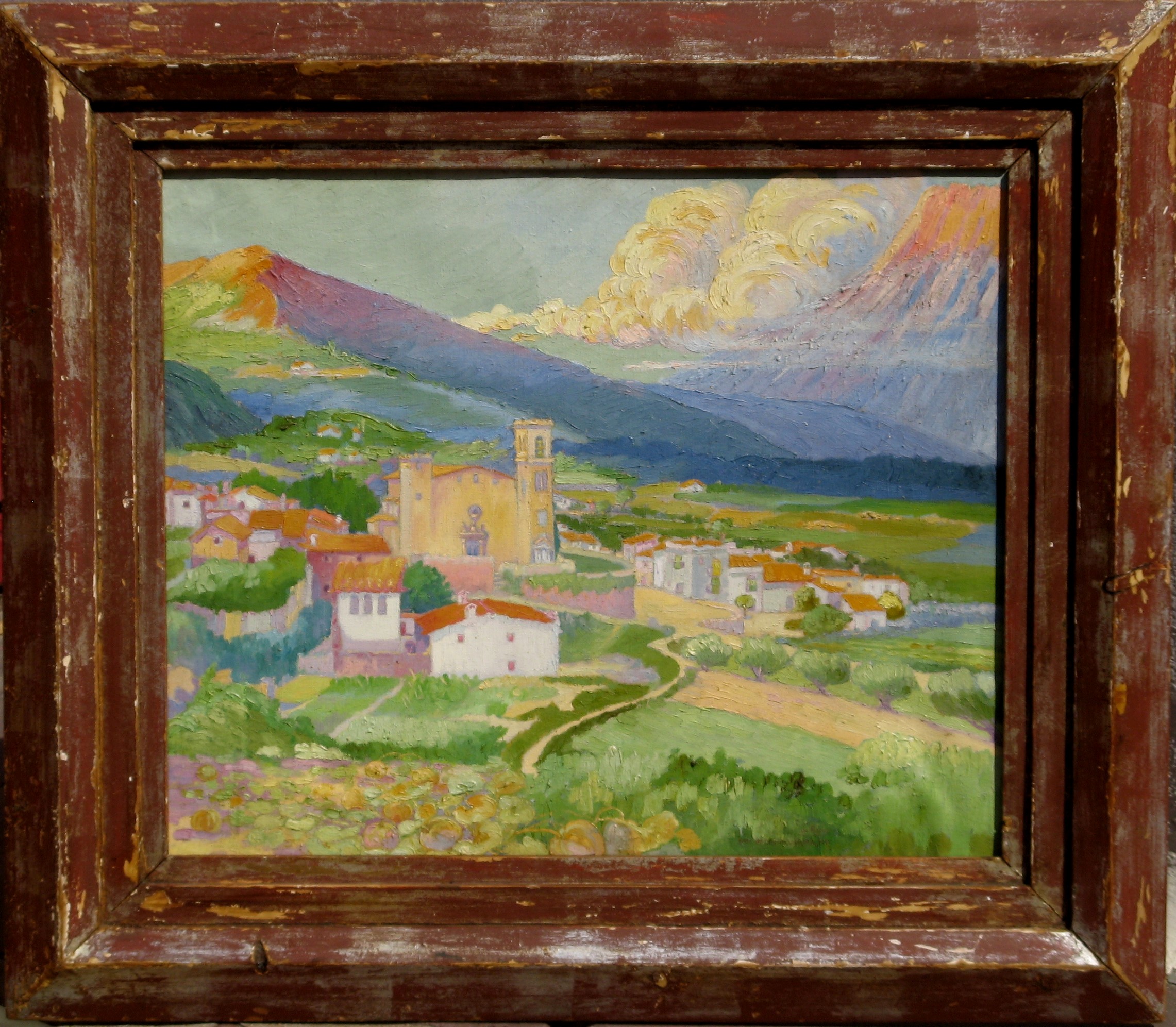 Related projects