Soweto South Africa
Egerton Wood
1926-
Here, this oil on canvas 35 X 46 cm, dated 1973, is mounted in a wooden frame 52 X 62 cm.
It is amusing to note that when an artist group works in a given place, they influence each other by immersing themselves in the place, forming what Art History calls "School of": Skagen for the Nordic countries, Pont Aven in Brittany, the different Belgian or Flemish schools or, as here, from South Africa, each in the group having his own style, but a community of thought linking him to others …
Also, when I saw this painting from afar, I immediately identified it with its country of origin of which I studied the art a few years ago which was confirmed by the inscription Soweto on the back.
This oil technique treated with wide translucent beaches as in watercolor also recalls the ancient works of his contemporary Gérard Sékoto.
Egerton Agars Wood was born in 1926 near Johannesburg and exhibited in both South Africa and London or Paris.
His works, rare on the market are actively sought collectors.
Do not hesitate to ask for photos or additional information by mail or phone.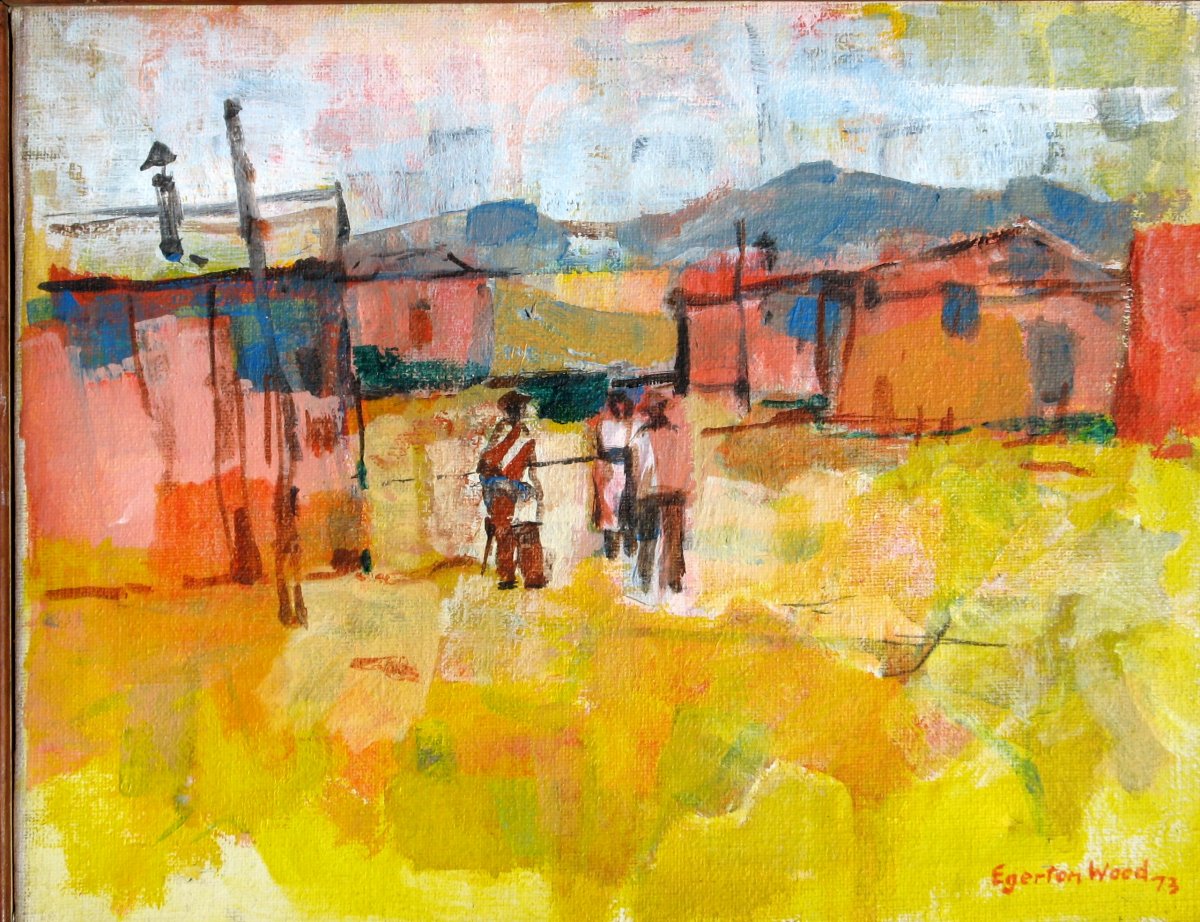 Related projects