On the banks of the Nile
Gotthar Adolf Werner
1837 – 1903
Oil on canvas 75 X 125 cm mounted in a carved and gilded wooden frame 90 X 138 cm (wear and tear and gilding).
Very beautiful restoration due to the Lafouresse workshop, signed and dated 1883 on the back.
This large painting is not only powerfully decorative, it is also a page of history and information on life in Egypt at the end of the 19th century, when the country was both an Ottoman possession and under a "protectorate" muscular British.
A boat driven by a smuggler is about to cross one of the innumerable inlets of the delta another group awaiting their turn while watching on the other side the British soldiers (nicknamed the Red Habits) who are parading, a scout before chasing the sheep with the point of his bayonet by making them plunge into the river, a mehari on his camel waiting for them to finish.
The Artist seized the different attitudes of the characters with a lot of life and tenderness.
Do not hesitate to ask us for photos or additional information by email or phone.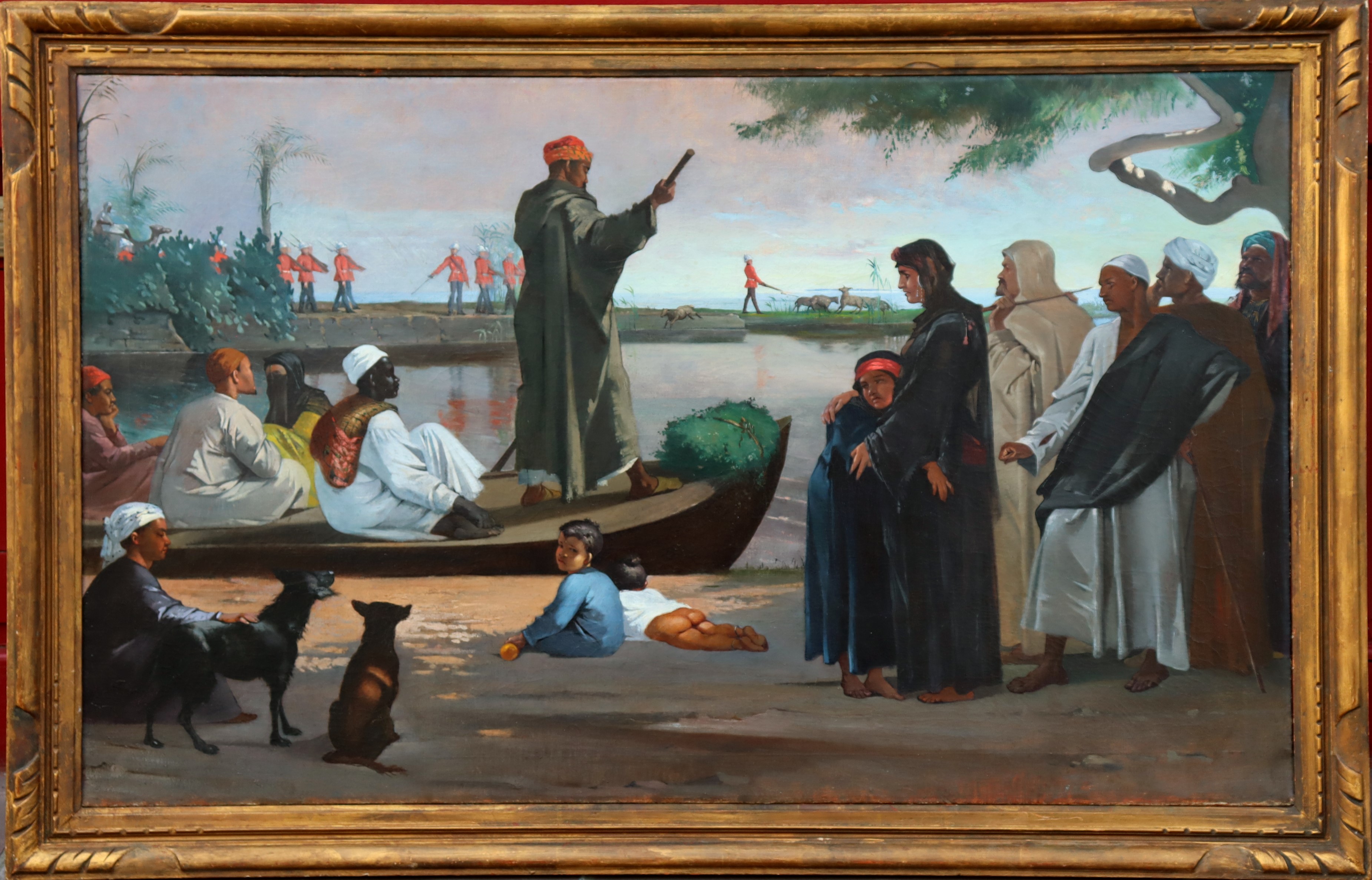 Related projects