Mandolin couple
Sylvain Vigny

1903-1970
Oil on canvas 50X61cm, signed lower left and dedicated to the back in a gilt frame more modern marie-louise with canvas 57 X68 cm.
Sylvain Vigny, was a self-taught artist born in Austria, who lived in Vienna and Paris before settling in Nice where he remained until the end of his life and where he was regularly exhibited in the Gallery Jean Moulin before the war.
Present in many museums, he gives us works of expressionism tempered by the sun of the South, powerful and very free at the same time. Here, this "Mandolin Couple", hieratic in its construction, is brushed vigorously in a very fluid oil that carves characters like statues.
Do not hesitate to ask for photos or additional information by mail or phone.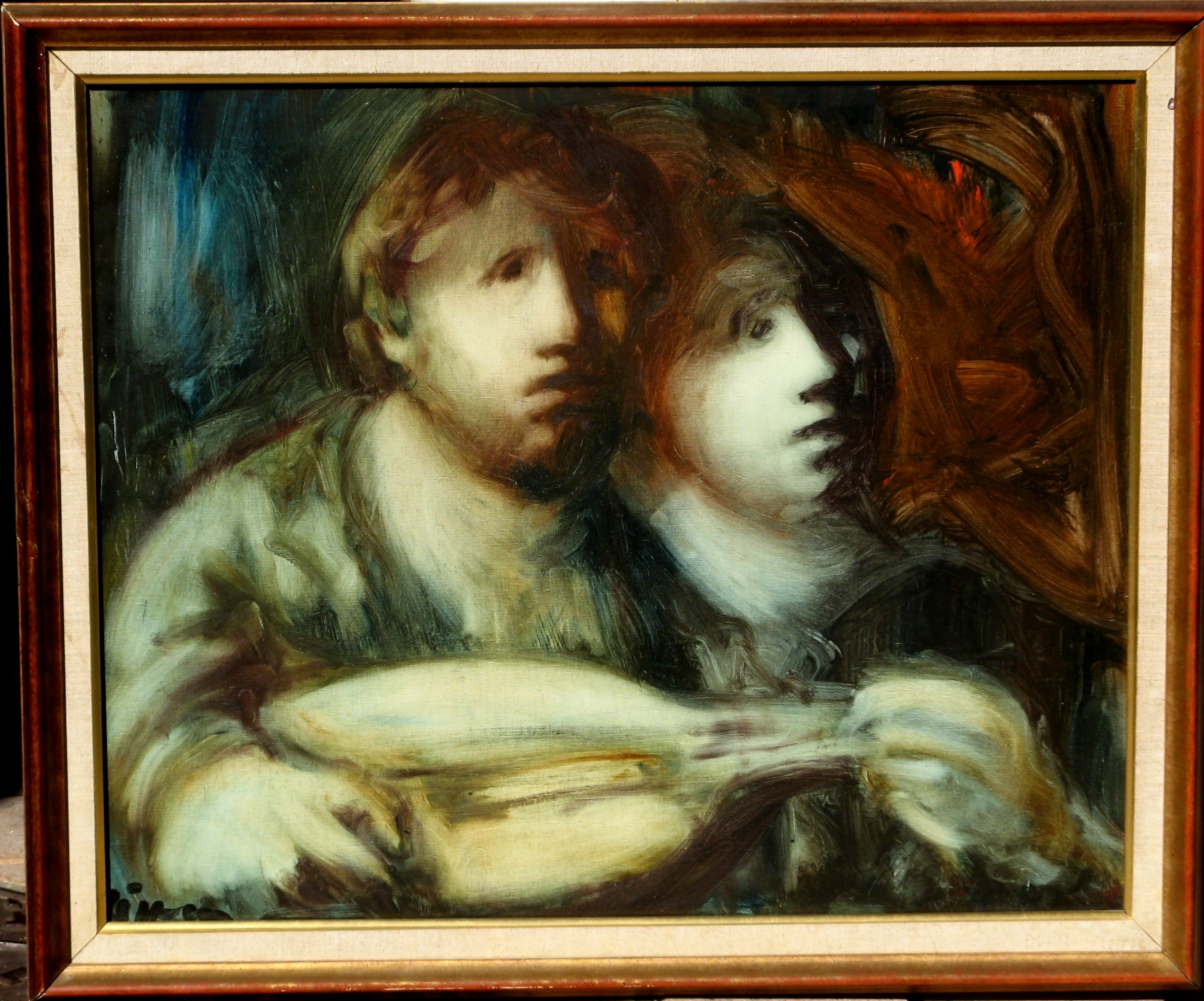 Related projects