Two spanish penitents
Vanhems
Gouache on paper 31 X 23.7 cm, unframed, small rednesses and pinholes of fixation on the board of the easel, signed Vanhems, who I know nothing about.
Obviously, when it's unframed, it's easier to forget them in a drawing board or between the pages of a big book!
I just found  this work and you propose it immediately.
These two penitents in a city of Spain are a very graphic image, underlined by the strong contrasts and the reduced palette.
Do not hesitate to ask us by email or phone for additional information or photos.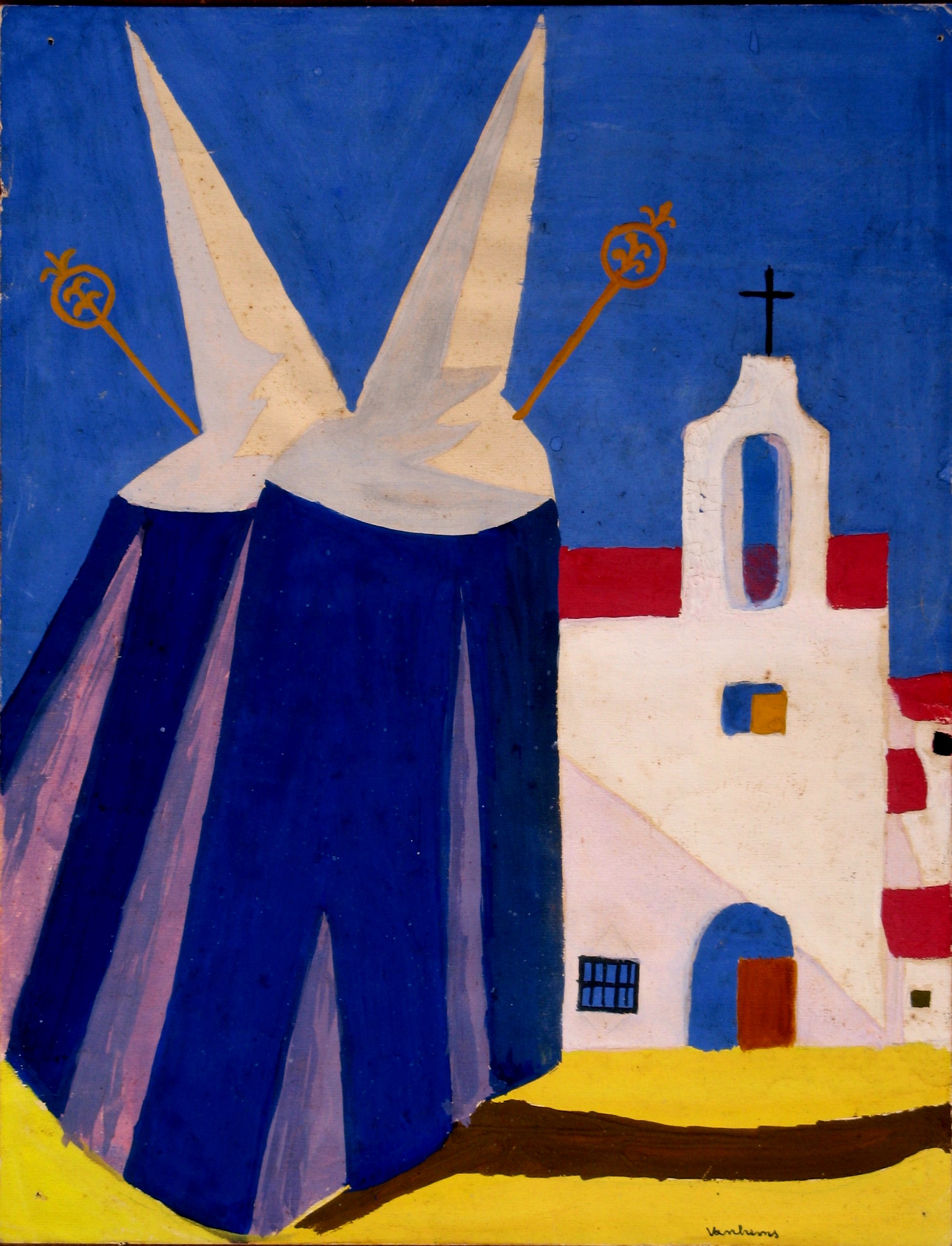 Related projects