The machine to pick up the peebles
Rodolphe Caillaux

1904-1989
Oil on canvas 92 x 65 cm in a beautiful oak frame 100 X 72 cm.
With the LAFOURESSE Gallery, we promote Rodolphe CAILLAUX  for a long time … He worked between his two workshops of Ciboure and La Grande Chaumière in Paris, but he also lived in Pau where he painted Landscapes of Béarn. "The dragueuse", barge collecting the pebbles in the bed of our river for the construction of the houses, the Pyrenees with the peaks snowy are in the background …
Do not hesitate to ask for photos or additional information by mail or phone.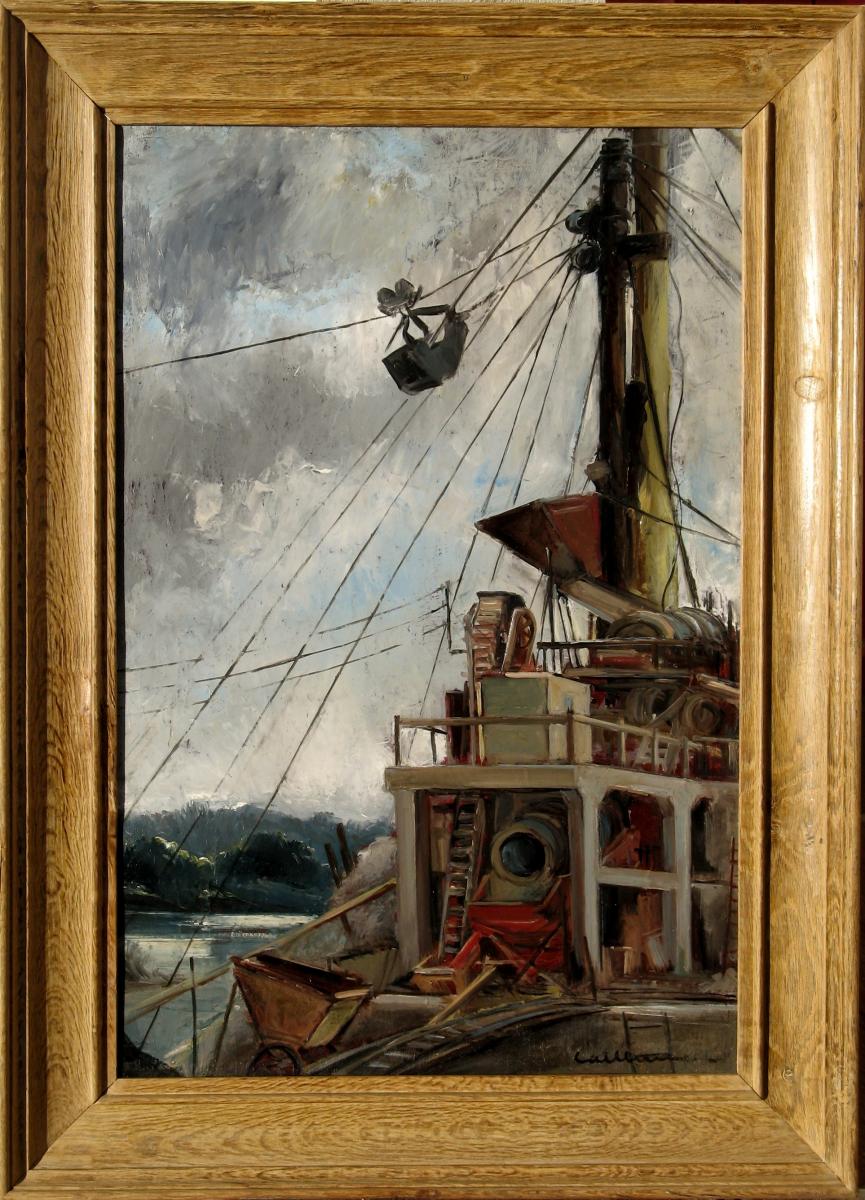 Related projects