Flowers with insects
French school
circa 1820
Watercolor on vellum 39 X 51 cm stretched by the edges on a thick cardboard 45 X 55 cm mounted nailed in a restoration period frame with very beautiful gilding a little rough 47 X 61 cm.
If the medium, vellum in the proper sense, in other words tanned and thinned calfskin, is not unknown to artists for its incomparable rendering of watercolor, its difficulty of use has greatly reduced its use.
The great Redouté loved him for his representations of roses and many of his students followed him with varying degrees of success.
This lovely throw of more or less wild flowers on a marble entablature is animated by a butterfly and a ladybug, dew drops still bead on the petals and a branch of blackberries completes the composition.
A trace of signature of which only the end ("pin") can be seen appears on the entablature.
Do not hesitate to ask us for photos or additional information by email or phone.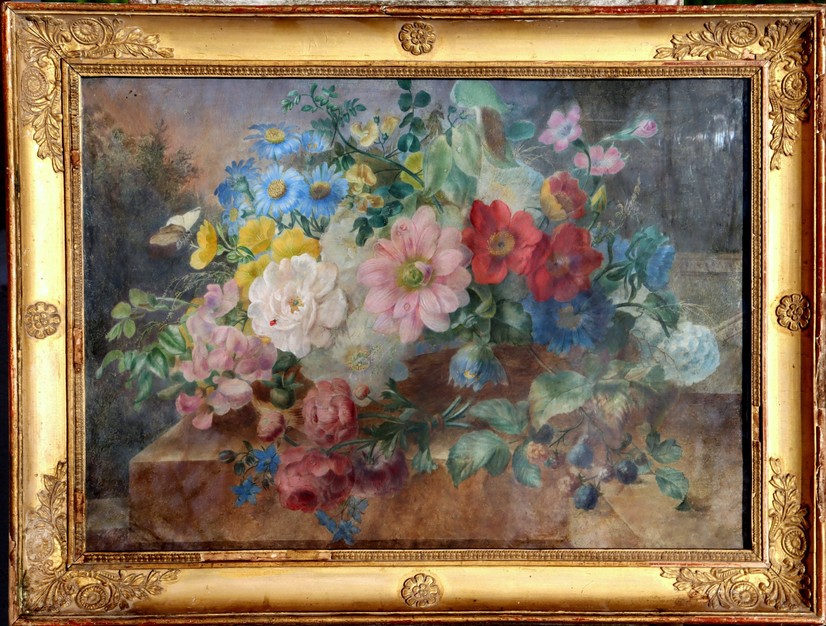 Related projects