The Leak in Egypt
Charles-Hippolyte Cassas
1800-?
An ogival format measuring 36 cm high by 50 cm base, is signed and dated 1850 and is mounted in a beaded frame 44 X 57 cm restored at the top.
Charles-Hippolyte Cassas was born in 1800 in Paris where he came in Beaux-Arts in his fourteenth year as pupil of Gros teaches us the Bénézit. Regular exhibitor of the Salon, we know that he made the "travel in Italy" essential to the training of young artists and brought back works of Rome, Nenni, etc …
Our painting, oil on paper mounted on panel, despite a Christian subject and a situation in Egypt suggested by a vague pyramid in the background is obviously related to this travel as attested by the clothing of the Virgin who is very "Roman".
Impressed by maternal tenderness, with the Child gently embracing the neck of his Mother, this "Stop during the leak in Egypt" with Joseph coming in the background, luggage on the head and leaning on a long cane. .
Do not hesitate to ask for photos or additional information by mail or phone.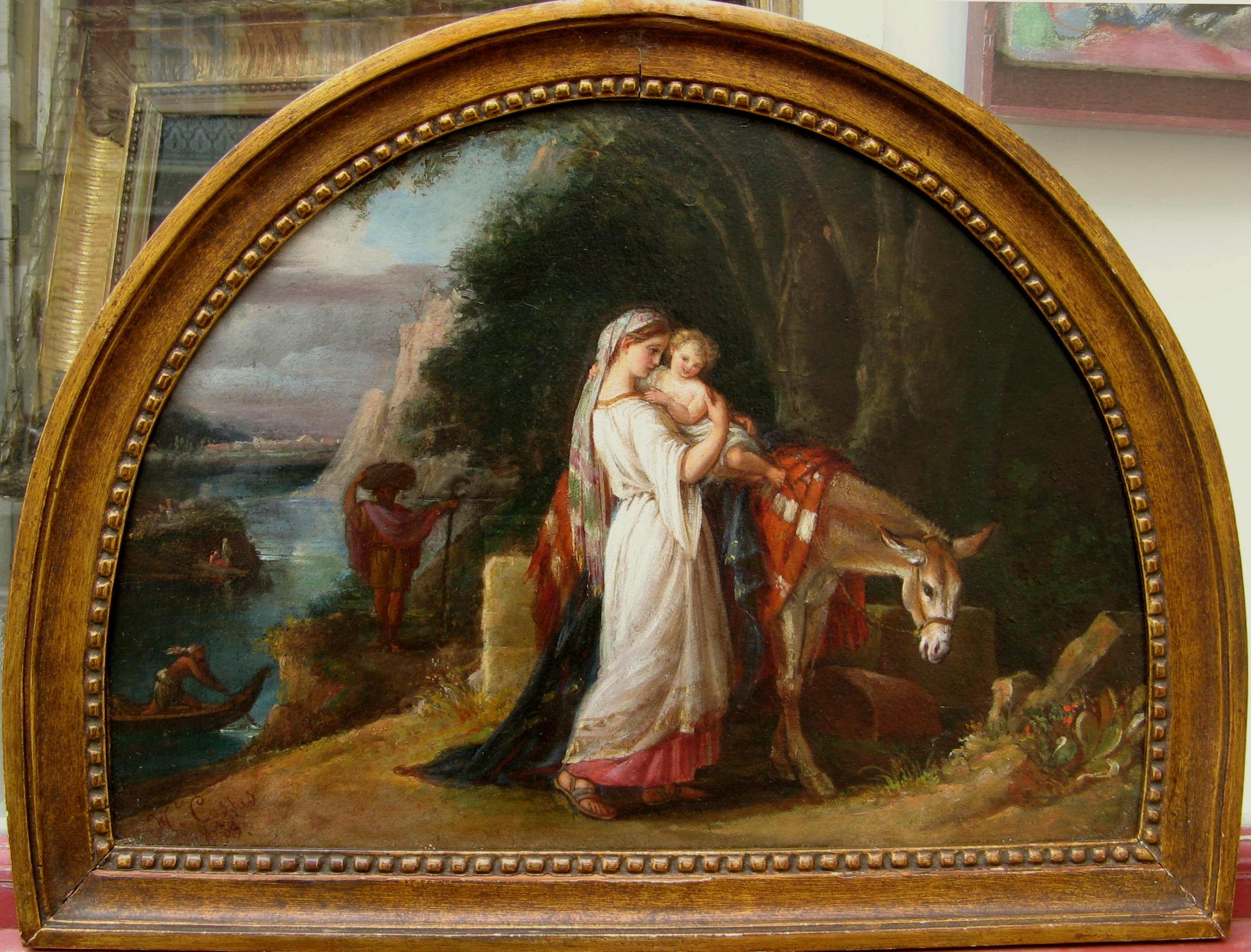 Related projects