Touareg in the desert
Fontaine
20th century
Oil on canvas 61 X 50 cm with a Parnassian frame with reversed slope 81 X 70 cm
What exoticism, what strangeness in this beautiful portrait of a "Blue Man".
Seated in the desert, in a nonchalant attitude of rest, it is easy to understand why they are nicknamed "Lords of the desert".
Difficult to photograph because of the grain of the canvas that hangs shine, it is much more beautiful in real life.
Do not hesitate to ask for photos or additional information by mail or phone.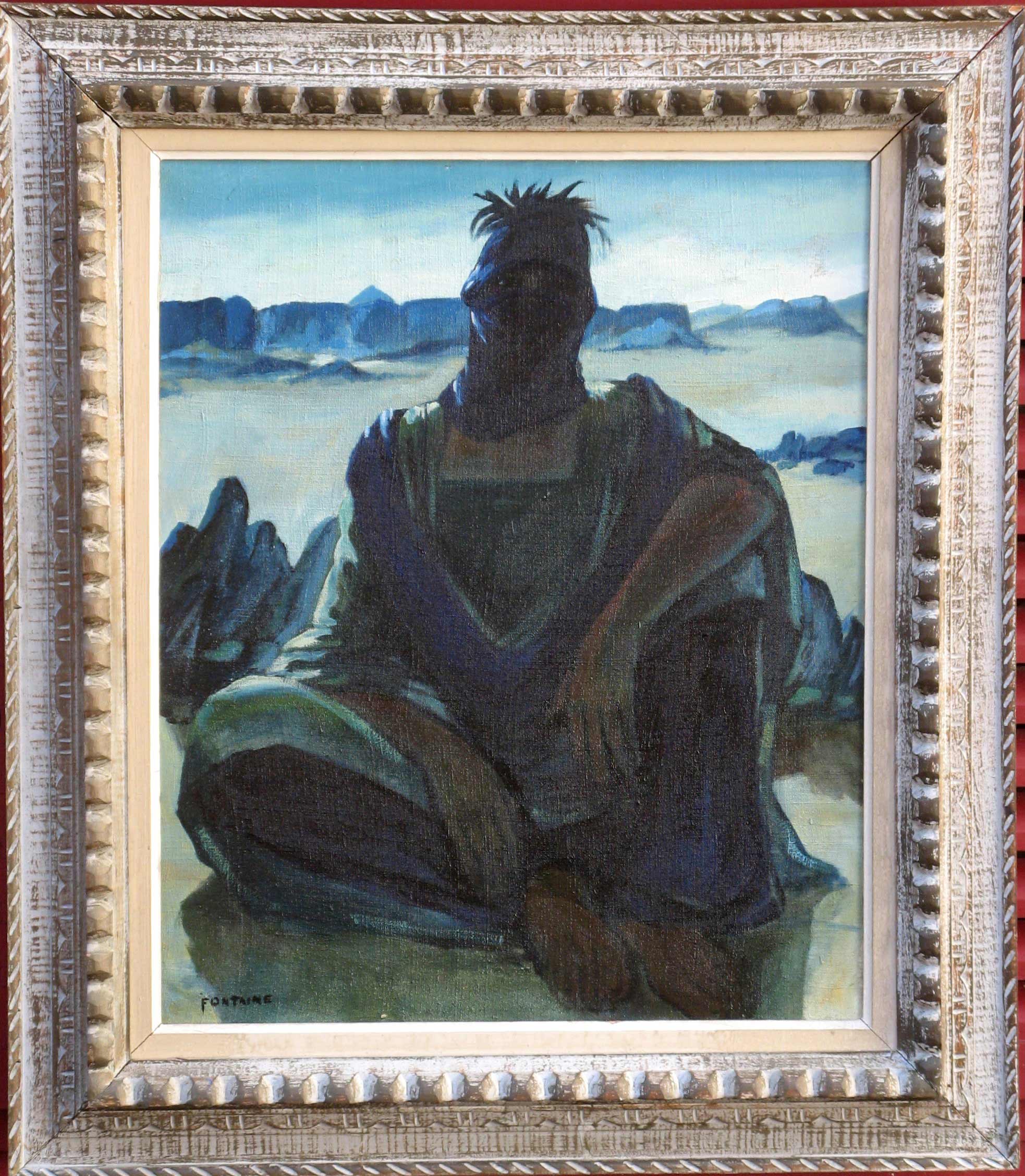 Related projects