Assembly of underwater excavation objects
Assembly Of Underwater Excavation Objects

"Underwater Archeology III" Assembly of original parts from South-East Asia (Vietnam?)
Crockery, bowl, saucers and corals 24.5X 22 X 11.5 cm.
Still coming from the collection of our scholar from Pau, this third and final group presents elements of underwater archeology, but has not, of course, been found as follows : local artisans grouping together different objects from the depths of seas to obtain harmonious and seductive groups like this one where a small plate with blue decoration and green and red saucers and bowls covered with concretions or various shells were assembled "as they could have been ….
A support for the imagination and dreams …
Do not hesitate to ask us for photos or additional information by email or phone.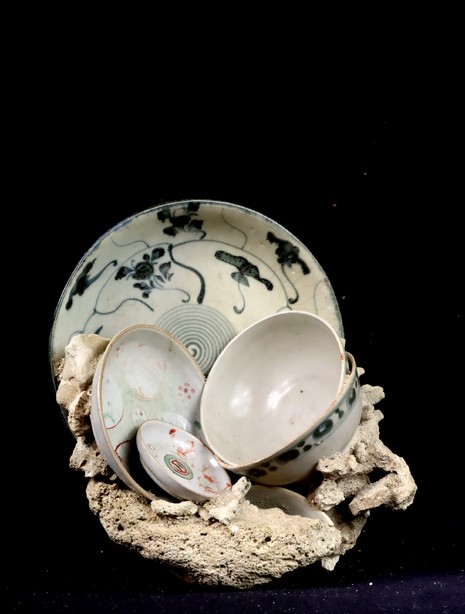 Related projects