Damasquine box
Silver Damasquine Iron Box
18.8 X 4.7 X 13.4 cm, Middle East, circa 1930.
A light cleaning was enough for this lovely box with the slightly domed lid and decorated with carnations regains its shine.
Okay, that makes it more difficult to photograph, the silver niello having a specular sheen, but you can imagine the contrast between the blackened iron and the polished silver. Probably of Turkish or Persian origin, the finish is exceptional in the fit of the lid and the seal perfectly, which makes me think that its destination was perhaps to contain cigarettes.
Do not hesitate to ask us for photos or additional information by email or phone.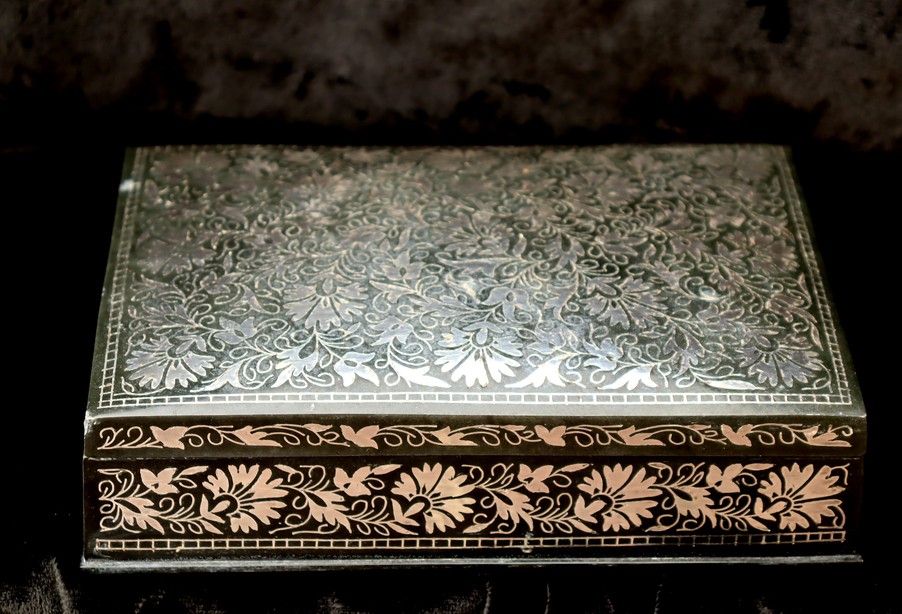 Related projects