Art-Nouveau garden
Large Art-Nouveau planter in silvered metal by Victor Saglier
Silvered metal circa 1890, 12 X 39 X 18 cm, complete with its tray with its rings, decoration of holly branches with flexible branches characteristic of Art-Nouveau, hallmark letters VS separated by a boat in a rectangle for Victor Saglier (born 1809, active from 1842 to 1894) surmounted by another square punch with the letters SF separated by a star and surmounting four other stars.
Silvering worn in places, to be cleaned (traces of cleaning products).
Do not hesitate to ask us for photos or additional information by email or phone.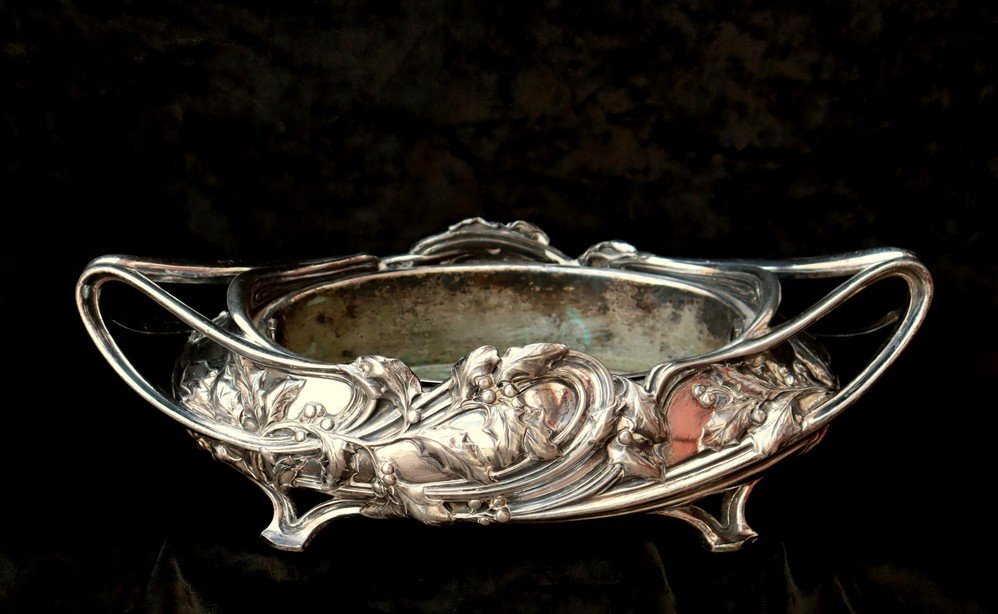 Related projects