Elephant and baby elephant
Bronze and nuts
4.8 X 6.5 X 6.5 cm approximately.
I really like this type of composite curiosity, much rarer than if it were in bronze only.
Intermediate between the bronze of Vienna and the popular Art.
The nuts are normally blocked by brass screws that are a bit damaged, which makes them mobile and the weld between the baby elephant and his mother is a little crooked, so that the 4 feet are not all on the ground. The tip of the left tusk of the mother is damaged.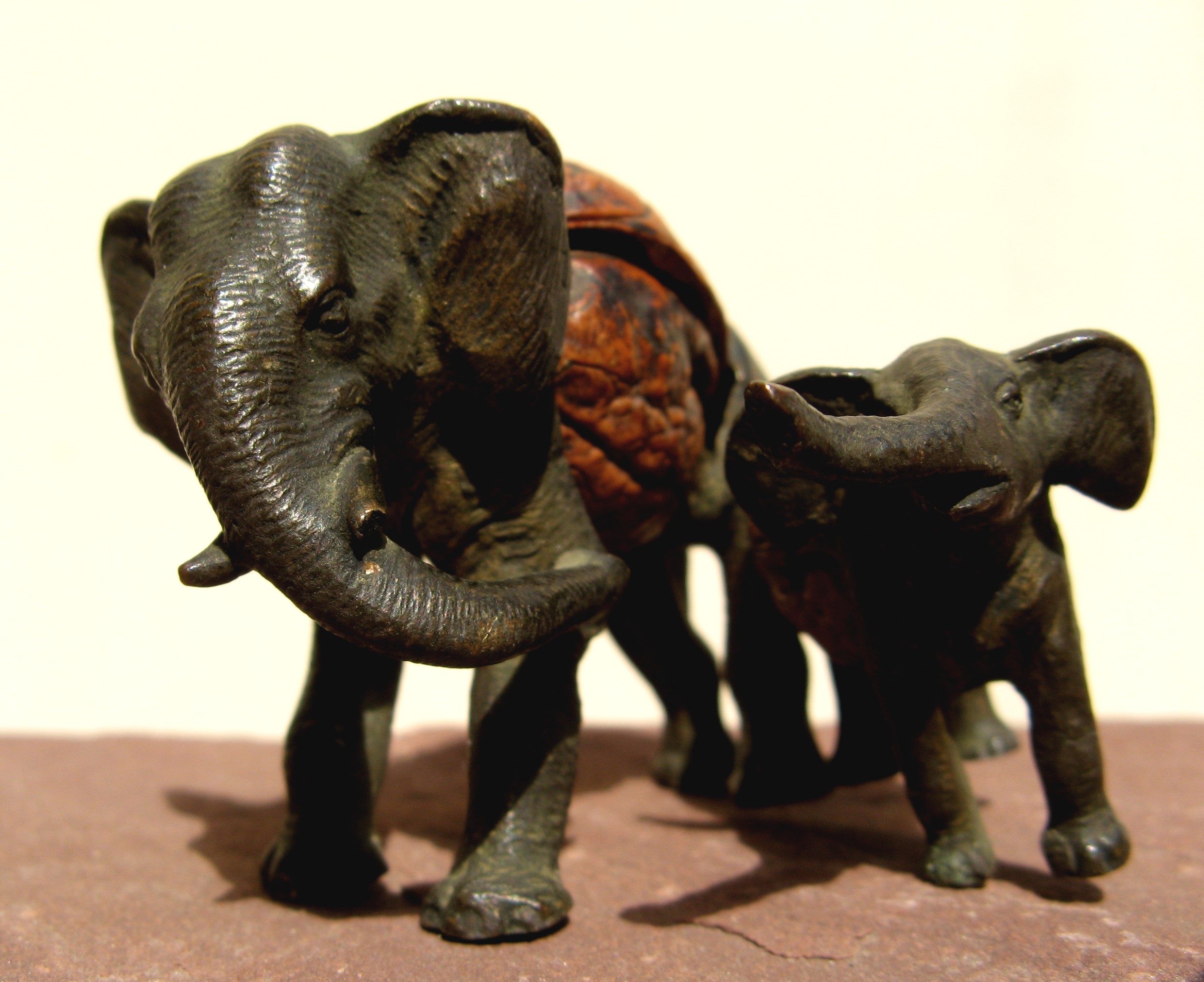 Related projects