Adam and Eve and the snake
Large drawing end 18th century
A sheet of laid paper 30.9 X 22.5 at the sight, stretched by the edges by a marie-louise with golden net on a cardboard 48 X 37 cm with label of framer (certainly posterior)
This beautiful neoclassical drawing dates from the late eighteenth or early nineteenth. The powerful technique of the feather line that carves the contours while the shades are treated with more or less diluted Indian ink wash certainly indicates the work of an illustrator who provided this drawing for to be engraved, probably for a Bible. It illustrates the moment when Adam and Eve become aware of the fault committed by eating the fruit of the Tree of Knowledge.
Adam stands wringing his hands, looking up at the sky in despair as Eve, collapsed, holds her head and the snake who instigates the fault stands at the bottom right …
Condition: two wormholes, a darker right side band (glue?), Rust bites down the middle, style frame 55 X 43 cm, later, but with superb gilding.
Do not hesitate to ask us by email or phone for additional information or photos.
We have many objects and paintings to restore in our shop of Pau for which we prefer the sale on the spot, preferably in lots!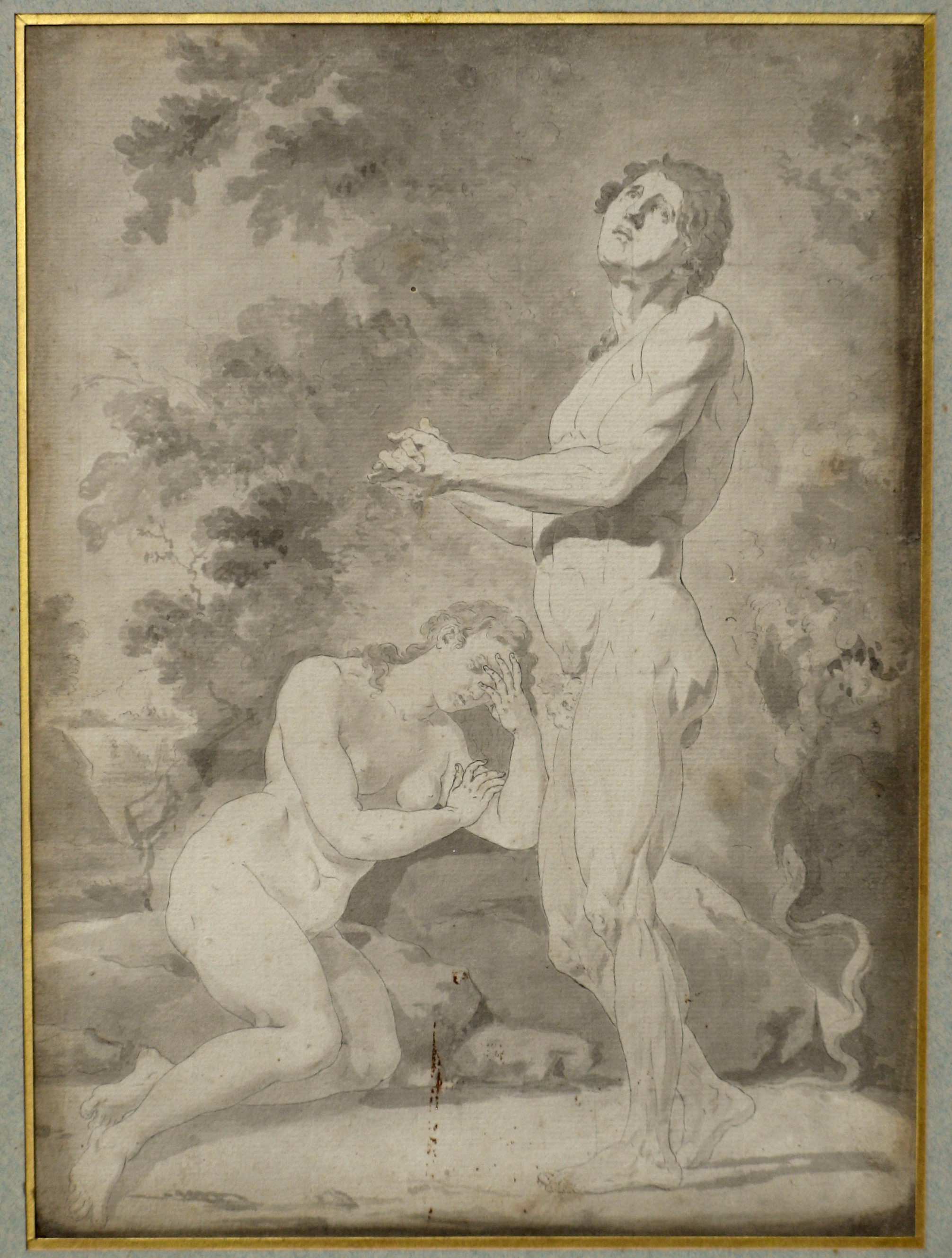 Related projects